Retail Risk is the biggest loss prevention (LP) conference series worldwide. Every year leading players across the LP industry come together to discuss issues and exchange best practices as well as experiences about risk management and profit protection. This key event for retailers is organized by Retail Knowledge and Checklens was part of it.
Checklens is exhibitor at Retail Risk Leicester 2022
Checklens was attending Retail Risk on 6th October 2022 in Leicester. In the spotlight was our solution Checkscan, a solution based on Artificial Intelligence to help retailers to avoid shrinkage at the self-checkout.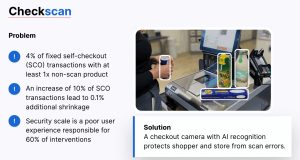 As a fact, the global market for self-checkouts (SCOs) is growing at an average annual rate of 17.8% (EHI Retail Institute). At the same time, practice and research (see Adrien Beck, University of Leicester) show that as self-checkout penetration increases, so does a supermarket's shrinkage rate. According to EHI Cologne, this is 0.55% to 0.8% of turnover, depending on the sector, and according to Sensormatic (Johnson Controls), even up to 2% of turnover.
We have had great conversations with existing and new acquaintances and shared experiences and insights of loss prevention and asset protection in the retail industry, especially at the self-checkout.
Sofiane Fadel, Sales Director FR & UK at Checklens
Checklens is winner of Fraud Awards 2022
On top of the well organized and great event, Checklens was recognized in the category "Retail Risk Management Best Newcomer Award" at the Fraud Awards.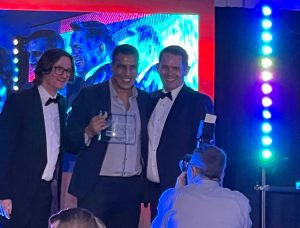 Summing up, it is a day to remember and it will definitely remain in our memories for a long time. If you could not make it to the event or if you missed it but you still are interested in Checklens and our AI solutions, please contact us. We are happy to provide all necessary information and insights.